The ODROID HC4 - which we call "The Toaster" - is an updated and much more powerful new revision of our popular Home Cloud line of NAS server systems. The "toaster" form factor accepts 2 x 3.5", 2 x 2.5"" mechanical HDD or SSD storage devices, or any combination of the two.
ODROID-HC4 accepts 2 x 3.5" or 2 x 2.5"" mechanical HDD or SSD storage devices. You can also mix and match using one mechanical and one SSD. With our implementation of Linux LVM or mdadm Soft-RAID, you can combine two disks in RAID 0, RAID 1 or optimize IO with a large disk using one mechanical drive for the storage, and an SSD for disk caching.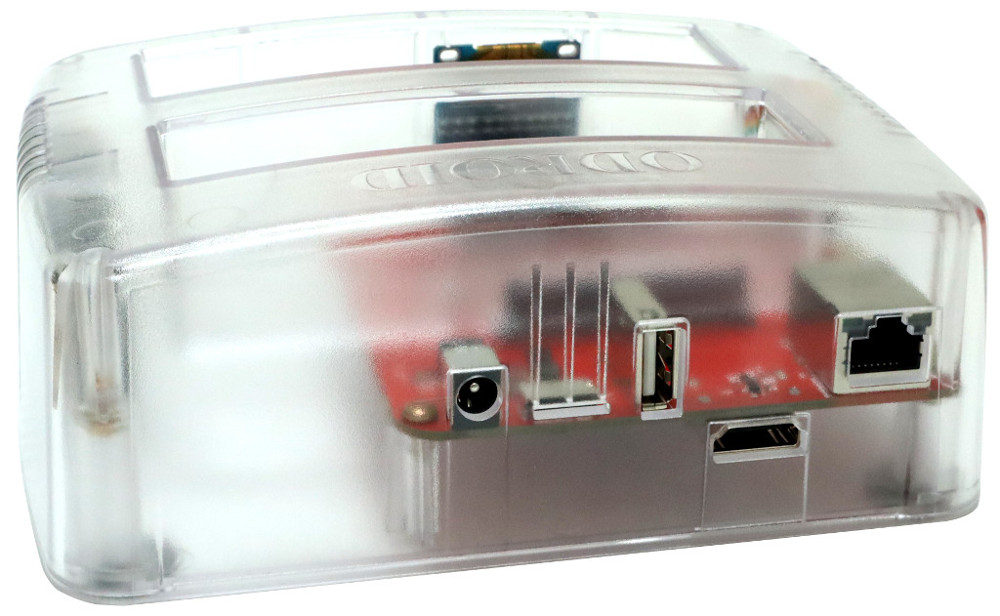 This is the standard version of the ODROID-HC4. It and is pictured 2x 12TB HDD drives and features a dual slot mechanism at the top allowing you to plug in either a SATA 3 SSD or a SATA 3 HDD drive.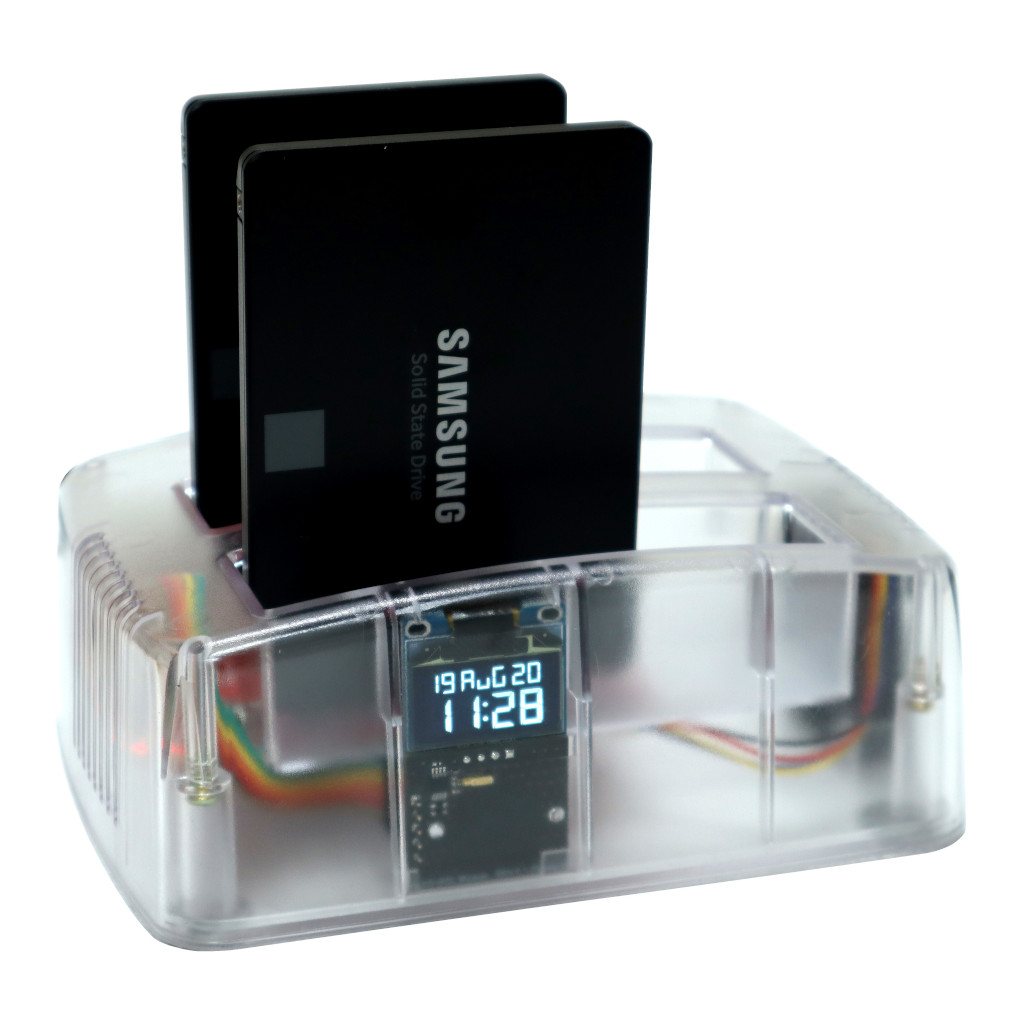 This is the optional extras version of the HC4. It has
the exact same hardware spec as the above version, but also includes

both the RTC (Real Time Clock) and the OLED display built in (selectable as an option when purchasing).


Specification
SoC – Amlogic S905X3 quad-core Cortex-A55 processor @ 1.8 GHz with Mali-G31 MP2 GPU
System Memory – 4GB DDR4
Bootlloader Flash - 128 Mbit SPI flash for bootloader like Petitboot
MicroSD Storage -

UHS-1 compatible MicroSD card slot for the operating system
HDD / SSD Ports - 2x SATA III ports implemented via JMB582 ASM1061 PCIe to SATA controller
Networking – Gigabit Ethernet RJ45 port via Realtek RTL8211F PHY
Video Output – HDMI 2.0 up to 4K UHD @ 60 Hz
Display – 7-pin header with SPI and I2C for optional 1-inch OLED display + RTC
USB – 1x USB 2.0 host port
Debugging – 4-pin UART header for serial console
Misc – IR receiver, 2x system LED's, boot switch, fan header
Power Supply – 15V via power barrel
Dimensions – 84 x 90.5 x 25.0 mm
Weight – 280 grams including heatsink, fan and case
Odroid-HC4 [77605]
Brand: Hard Kernel
Product Code: ODROID-HC4
Availability: In Stock
Related Products